Membership Report
From the System Main Menu:
[Alt-M] - Membership Menu Screen
Select from the Report Type dropdown list to indicate which report type is desired.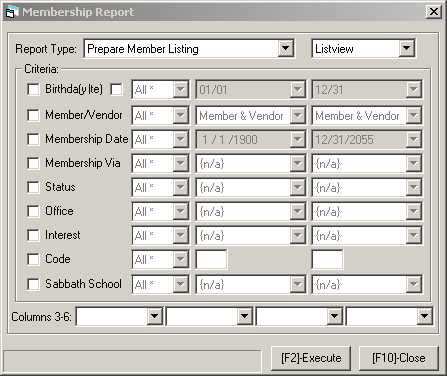 By checking the various fields in the Criteria area, and entering appropriate value to be used, the user is able to select virtually any type of member report that they could desire. After selecting the criteria fields and the appropriation values, press the [F2]-to Execute the report or F10 to exit the report module.